******PLEASE SCROLL DOWN TO VIEW***** ENJOY!

THE ALVIN AILEY EXTENSION

AILEY BLOG
posted: July 30, 2014
Sharqui Article:
"Dancing at Any Age Bellydancing for Seniors"

Click HERE for the Ailey Blog Site
Click HERE to Read Article Online
Photos by Danielle Padovano

Click on Images to Enlarge


FAN - BTE TV'S "FASHION AVENUE NEWS"... January 2012 Issue

Click HERE to go to BTE TV's Site

Click on Images to Enlarge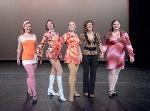 PERFORMING IN NEW YORK EXPERIENCE
... PRESENTED BY KAT WILDISH

November 25th & 26th, 2011
at The Alley Citigroup Theatre
405 West 55th Street
New York, NY 10019

Article with re: to the Event by
Jenniffer Thompson...
in the NY Dance Examiner
November 28, 2011

Click HERE to View Article


FAN - BTE TV'S "FASHION AVENUE NEWS"... July 2011 Issue

Click HERE to go to BTE TV's Site

Click on Images to Enlarge

ALVIN AILEY INTERVIEW

Sharon is the featured instructor of the month at the Alvin Ailey Blog.
Re: SharQui Bellydance Workout

Please click HERE to read article

During BTE TV's July 20, 2008 live taping of "The Fashion and Beauty Show" Sharon performed and was featured in the August 2008 Online issue of BTE TV's Online Fahion Avenue News Magazine. for more inf.
www.FashionAvenueNews.homestead.com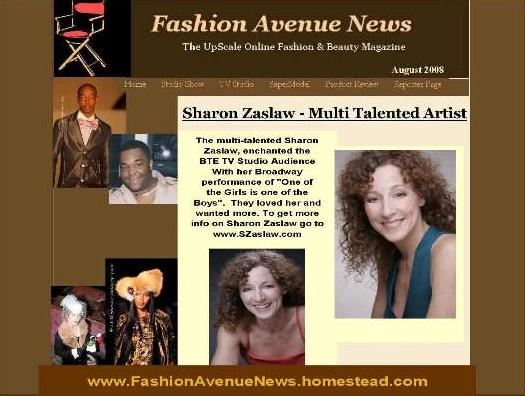 HAIR WARS BOOK (hard cover) Published by PowerHouse Books - November 2007

Photographs by David Yellen - Introduction by Johanna Lenander (1st Picture is Book Cover)

"Picture in Center - Veronica Forbes, Designer & Sharon during the Apollo Hair Wars Show" "Sharon's Book picture, 3rd picture, taken during this show"

BACK STAGE ARTICLE

Interview with Andrew Salomon "August 9-15, 2007 Edition"

LIBERTY NEWS

Please click on link to see article from Liberty News with regard to the 2006 7th on 125th Street Fashion Show Fashion Week - August 27, 2006

Sharon with one of the Models during Fashion Week 2006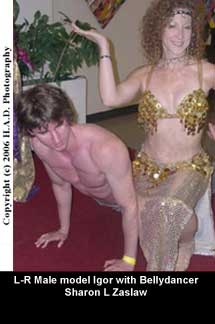 AMERICAN SALON MAGAZINE
Photographer: Joanne Chan - Article: Robbin McClain

LIFE MAGAZINE SHOOT

Models with Photographer in center (Sharon is second Model Top Left Corner)

UNIVISION

"Despierta America" (Wake Up America)
'Las Estravanganzas De New YorK' Host: Fernando Araus


DAILY NEWS

Your Money Article "Article by: Lore Croghan"


VERONICA FORBES "PROMOTIONAL CALENDAR"

LARRY BIRD "Rodman Ford Commercial"